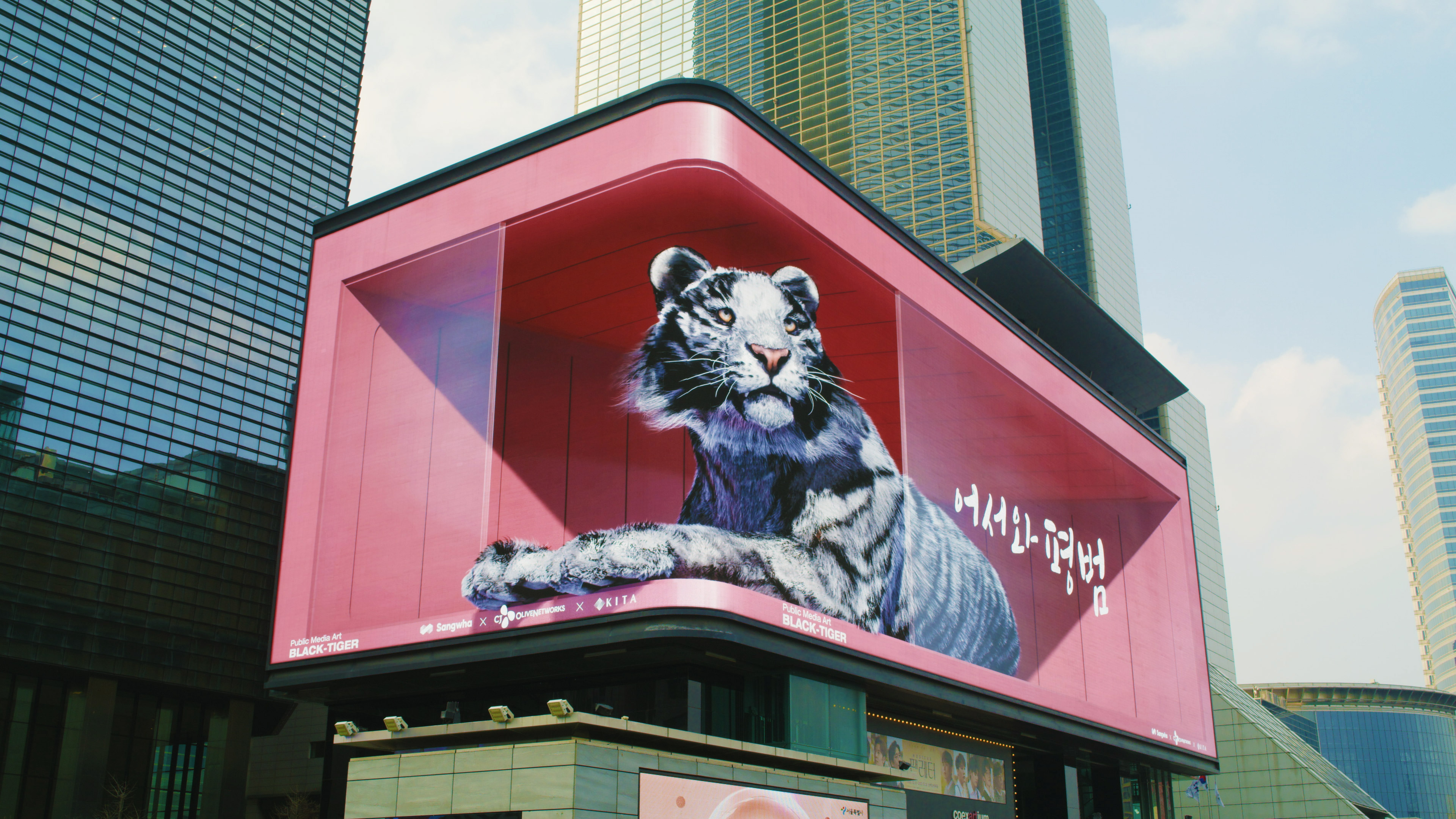 K POP SQUARE PUBLIC MEDIA ART -

범 내려온다
2022년 임인년 검은 호랑이의 해를 맞아 Kpop Square에 거대한 호랑이를 초대하였습니다.
코로나로 힘든 시기를 보낸 우리모두에게 평범으로 돌아가자는 메세지로 위로를 전하였습니다.
In 2022, we invited a giant tiger to Kpop Square to celebrate the year of the black tiger.
We comforted all of us who had a hard time with COVID-19 with a message to go back to normal.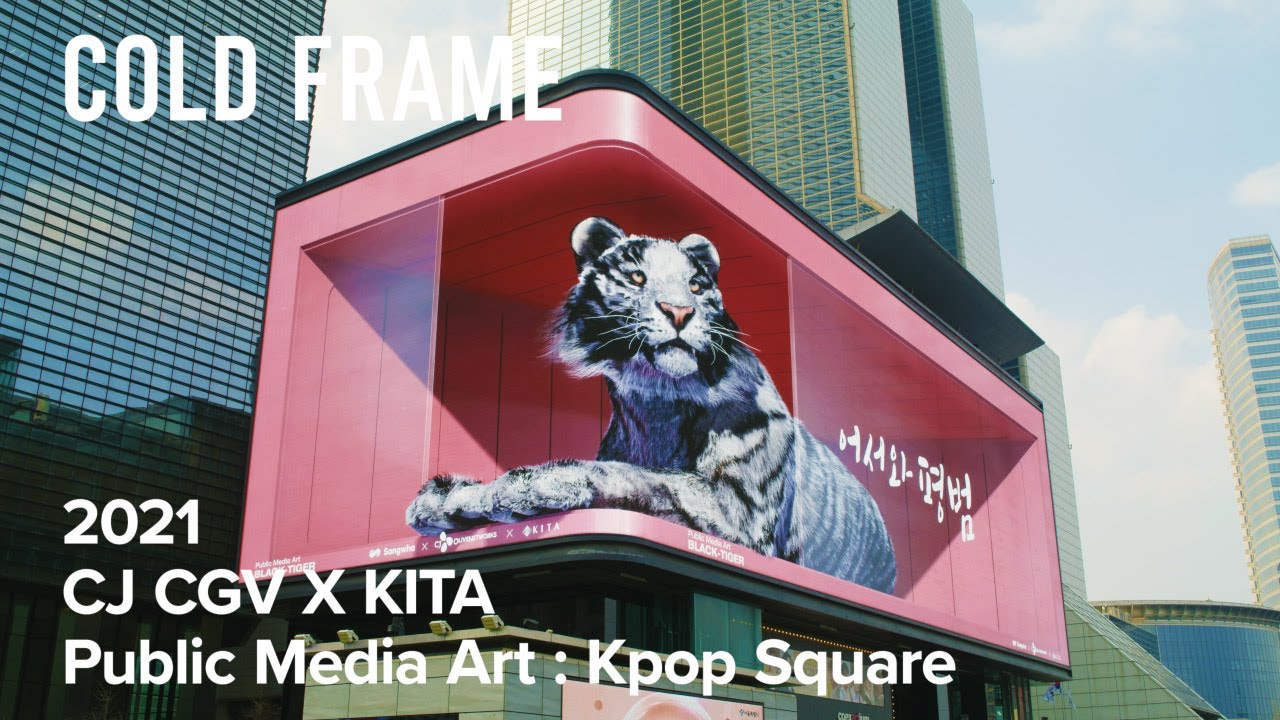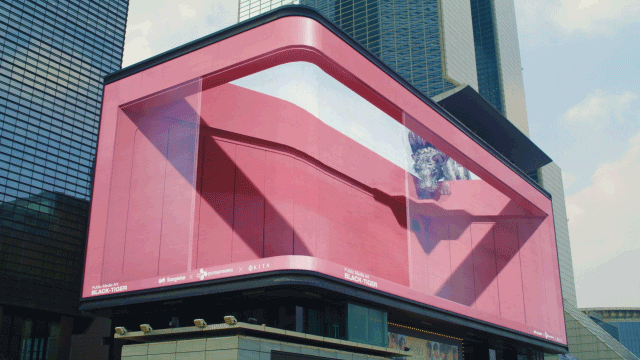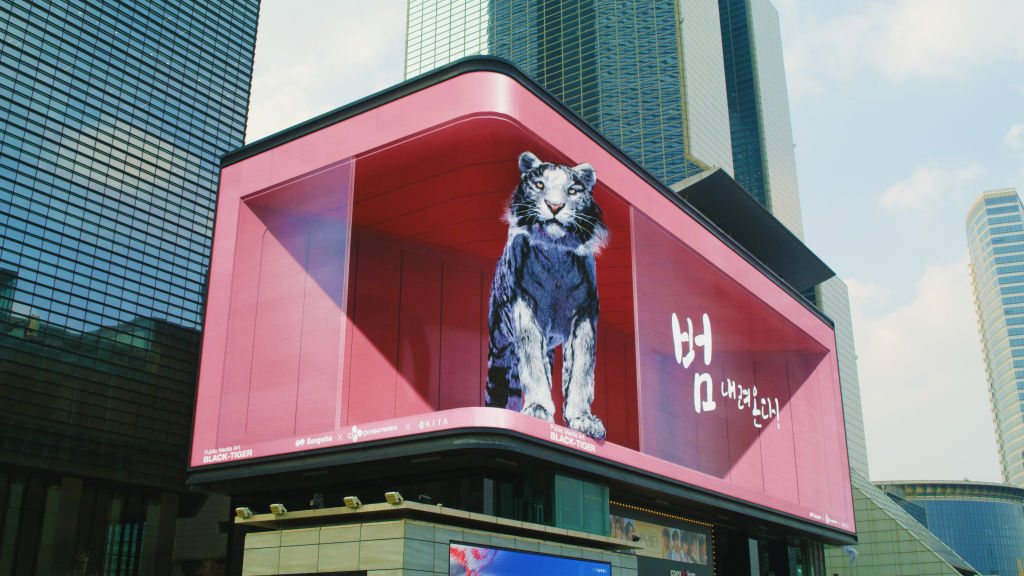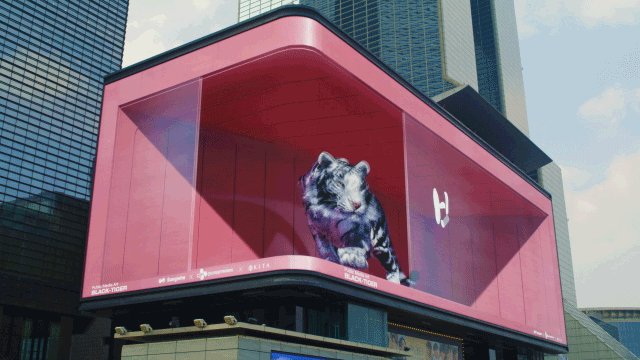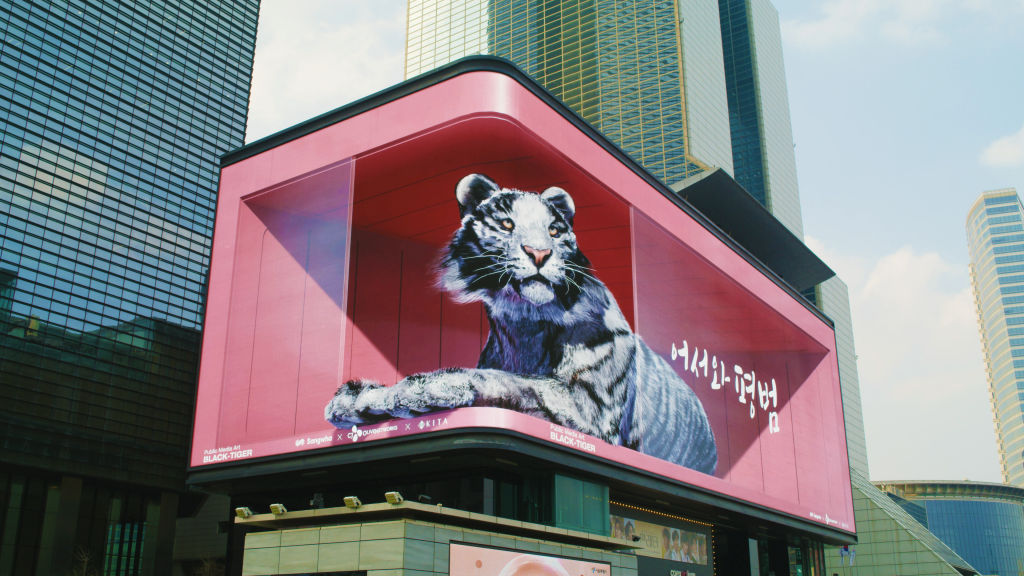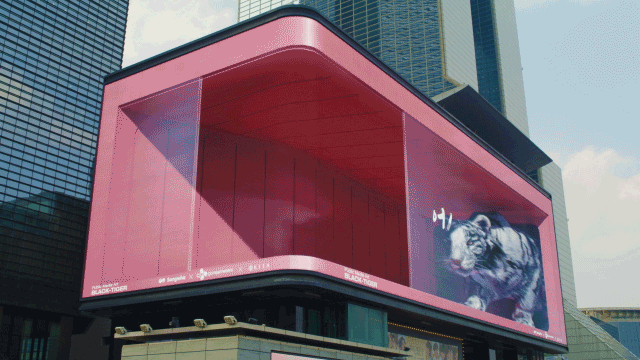 CLIENT                  KITA
AGENCY               CJ CGV 
DIRECTOR            GUNWOO  LEE
CG ARTIST            GUNWOO  LEE