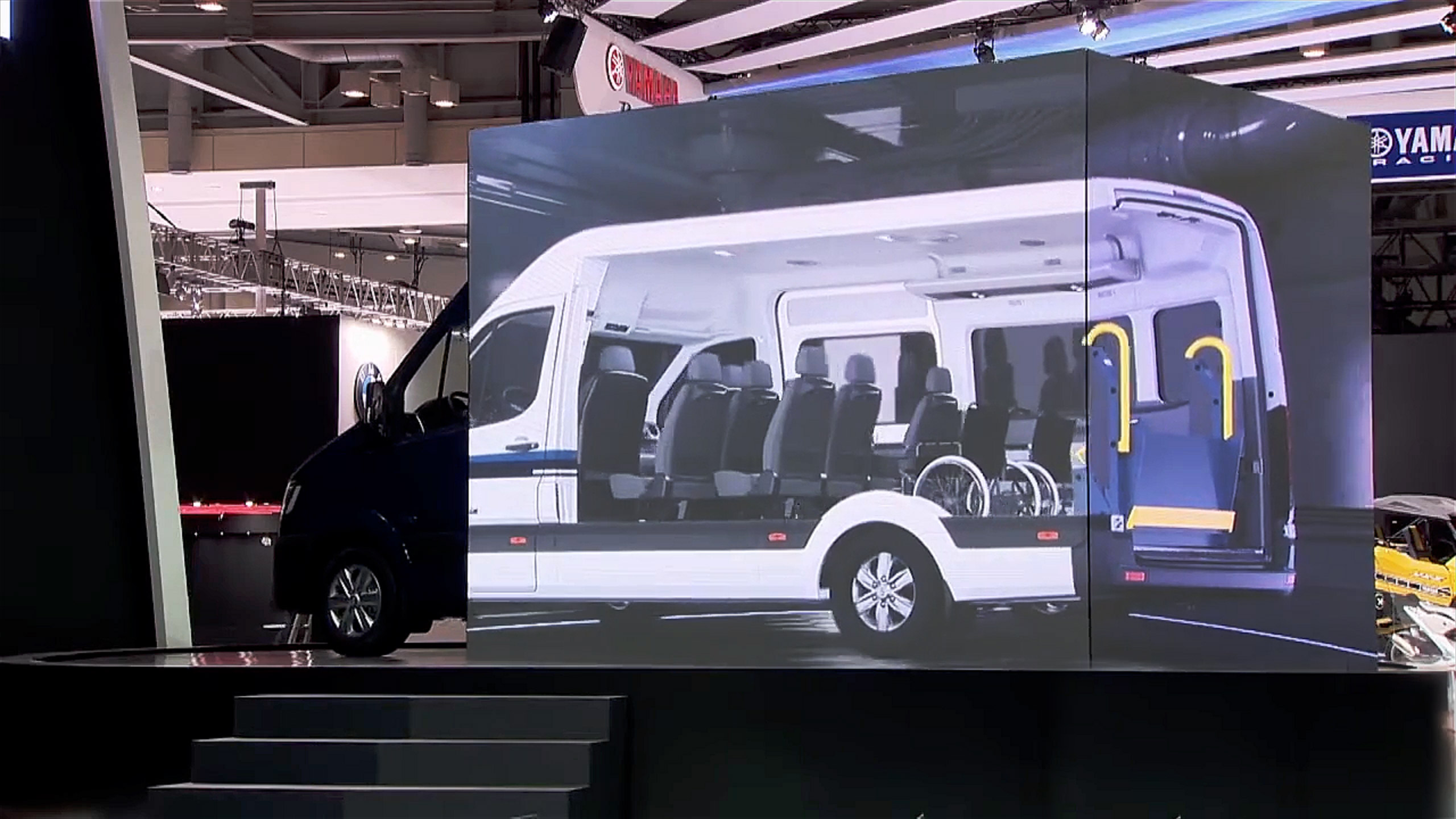 SOLATI CONVERSION LINE UNVEILING
2016 부산모터쇼에서 공개된 HYUNDAI Solati의 Conversion Line의 Unveiling 퍼포먼스를 제작하였습니다.
목적에 따라 다양한 형태로 변형가능한 새로운 Solati의 여러 모습들을 표현하기 위해 LED디스플레이로 모듈박스를 구성하였습니다.
턴테이블에서 회전하는동안 구급차, 캠핑카, 통학차량등의 다양한 Solati의 모습들이 아나몰픽 기법으로 표현되었습니다.
We produced the Unveiling performance of HYUNDAI Solati's Conversion Line, which was released at the 2016 Busan Motor Show.
The module box has been configured with LED displays to express the new Solati's shapes that can be transformed into various shapes depending on the purpose.
Various images of Solati such as ambulances, camping cars, and school vehicles while rotating on the turntable were expressed in anamorphic technique.
CLIENT                  HYUNDAI MOTOR GROUP
AGENCY               INNOCEAN 
DIRECTOR            SUNGHOON  JOO
DESIGN LEAD      SUNGHOON  JOO
CG ARTIST           DONGCHAN  JI
                              DUCKGEUN  KIM
                              SUHYUN  CHOI