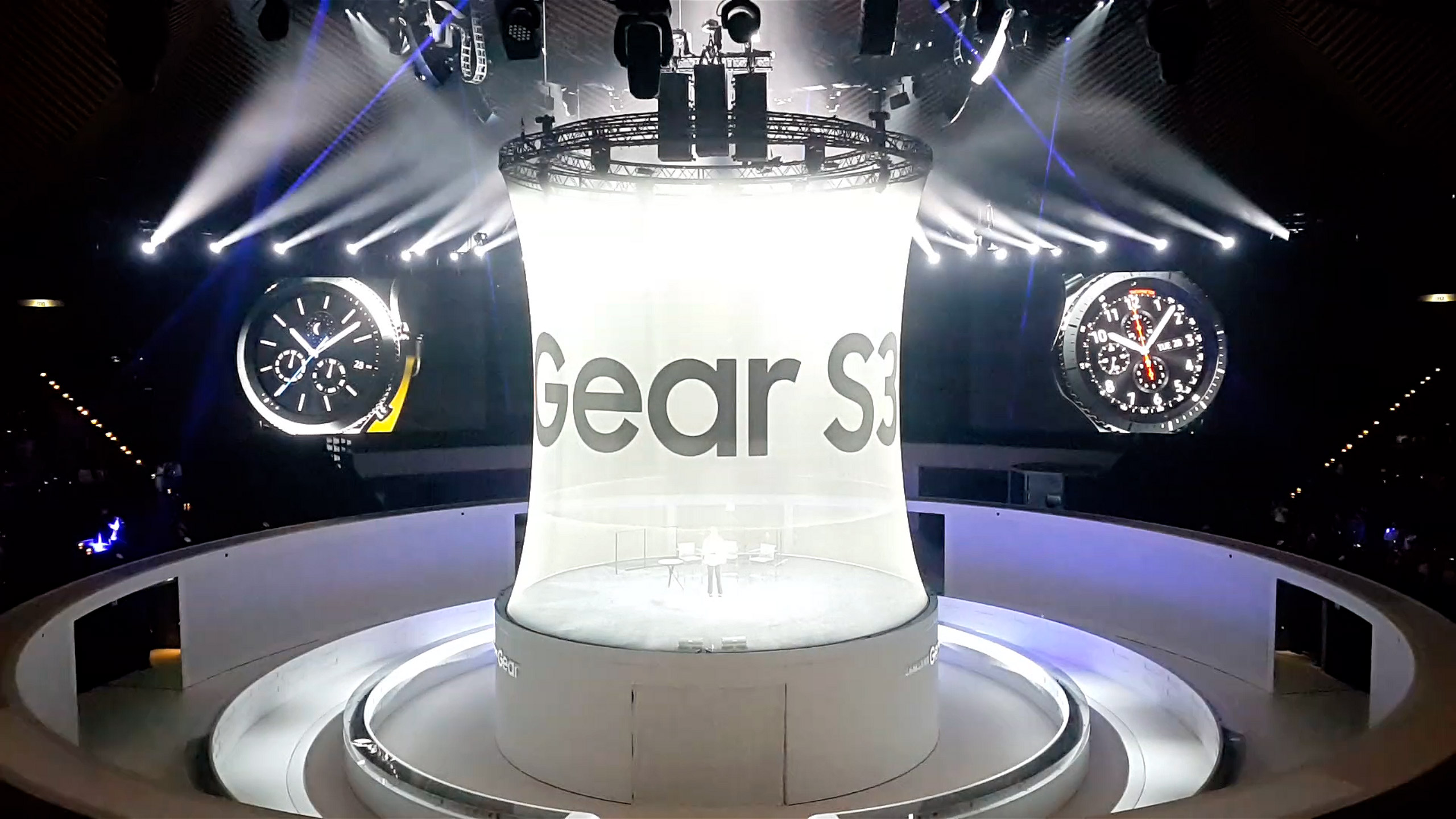 GALAXY GEAR S3 LAUNCHING SHOW : UNVEILING / CLOSING
SAMSUNG의 Gear S3 Launching Event의 모든 컨텐츠를 제작하였습니다.
최초의 원형 스마트워치임을 강조하기 위해 원통형의 스크린을 활용한 홀로그래픽 컨텐츠를 시도하였습니다.
제품이 허공에 떠 있는 듯한 느낌을 전달하기 위해 다양한 기법들이 활용되었습니다.
We produced all the contents of SAMSUNG's Gear S3 Launching Event.
To emphasize that it is the first circular smartwatch, we tried holographic contents using a cylindrical screen.
Various techniques were used to convey the feeling that the product was floating in the air.
CLIENT                  SAMSUNG
AGENCY               CHEIL 
DIRECTOR            CHOONGSHIN  LEE
DESIGN LEAD      YUJIN  KIM
CG ARTIST           YOUNGBO  JOO
                              HEEKYUNG  LIM