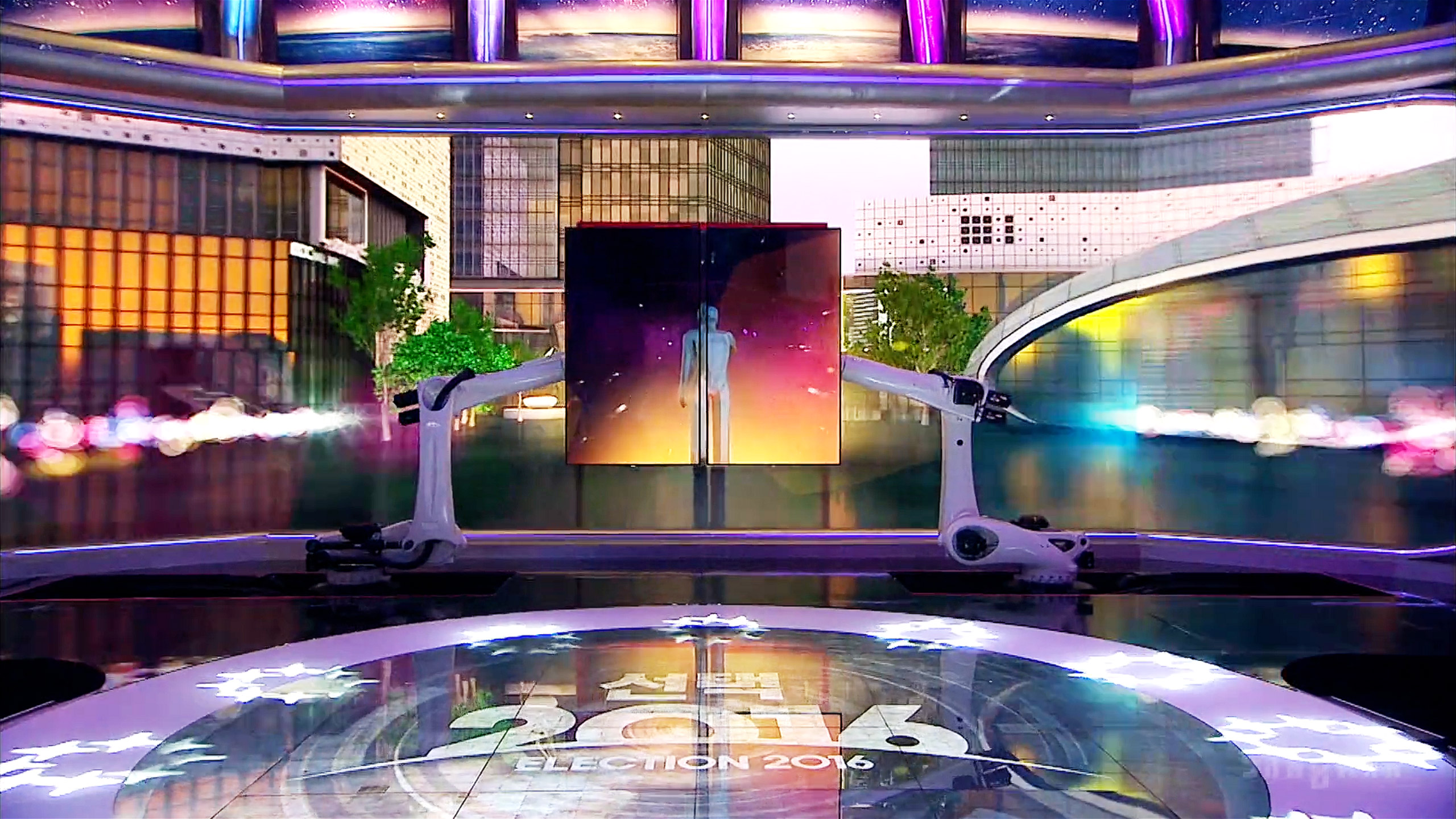 ELECTION 2016 BROADCASTING
MBC의 2016 국회의원 선거 개표방송의 로봇연출과 컨텐츠를 제작하였습니다.
로봇과 LED스크린이 조화롭게 움직이며 아나몰픽 기법을 활용한 다이나믹한 개표방송을 만들었습니다.
6시간동안의 생방송으로 진행된 방송을 성공적으로 진행하였습니다.
We produced robot movement and display contents for MBC's 2016 election broadcasting program.
Robot movements and the LED screens are in harmony with anamolphic techniques.
Successfully conducted six hours of live broadcasting.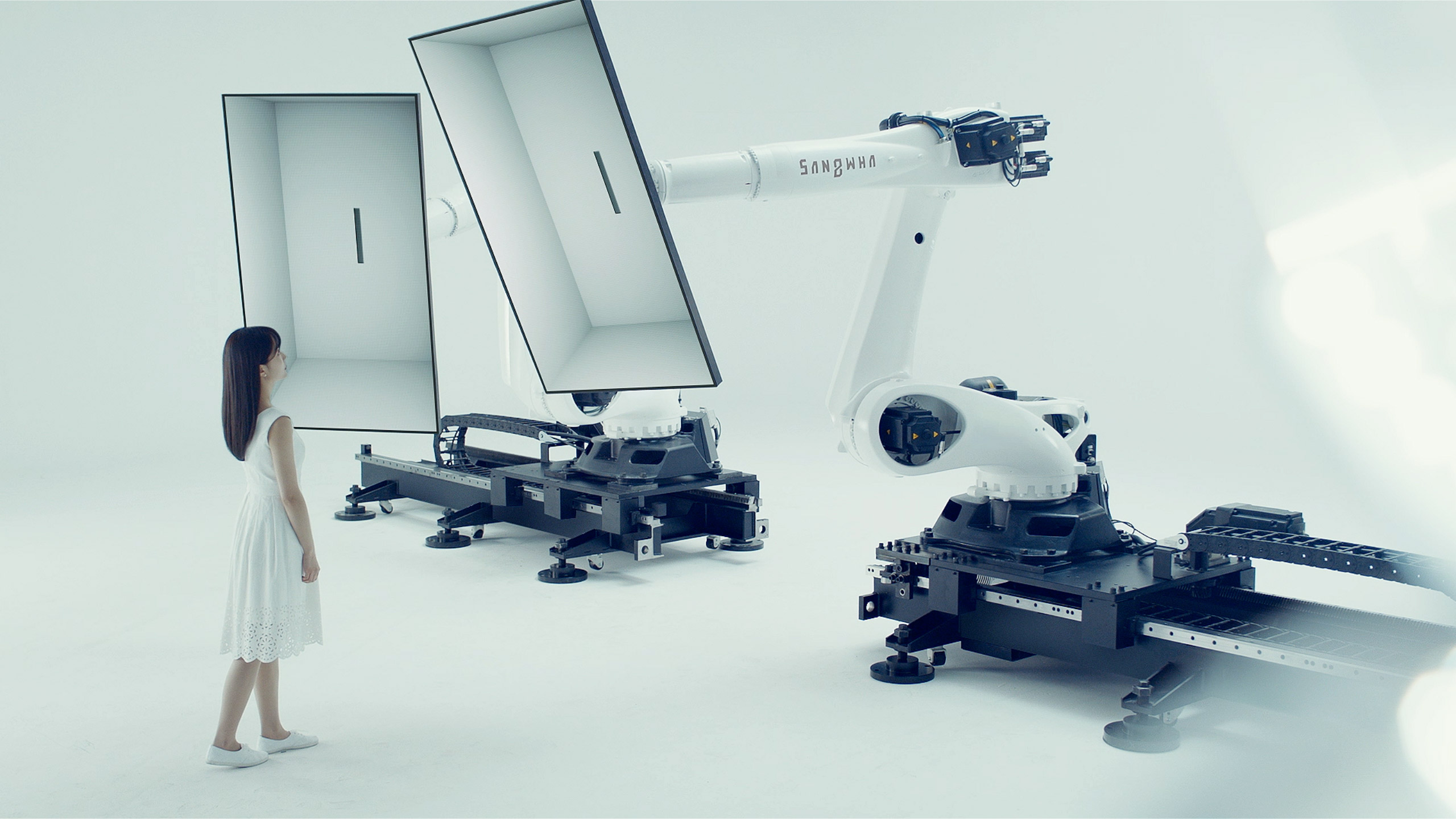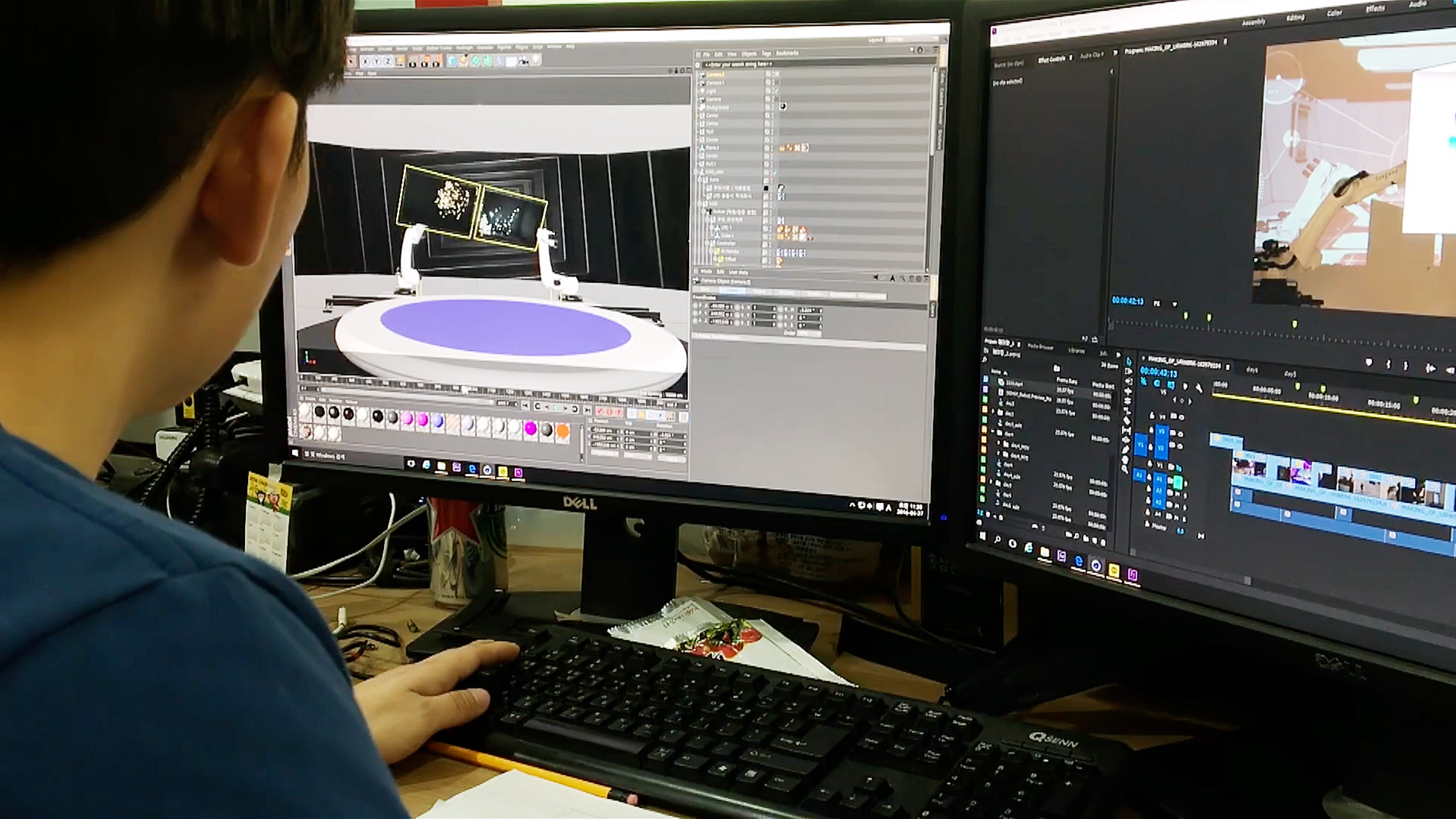 CLIENT                  MBC
AGENCY               SANGWHA 
DIRECTOR            GUNWOO  LEE
                              JUNGHWAN  BAEK (TEASER)
DESIGN LEAD      SUNGHOON  JOO
                              CHOONGSHIN  LEE (TEASER)
CG ARTIST            DONGCHAN  JI
                               ERIM  SHIN / HOYOUNG  YU
                               SUHYUN  CHOI / MIHEE  YU
SOUND                  ANDREW W. ROSELUND