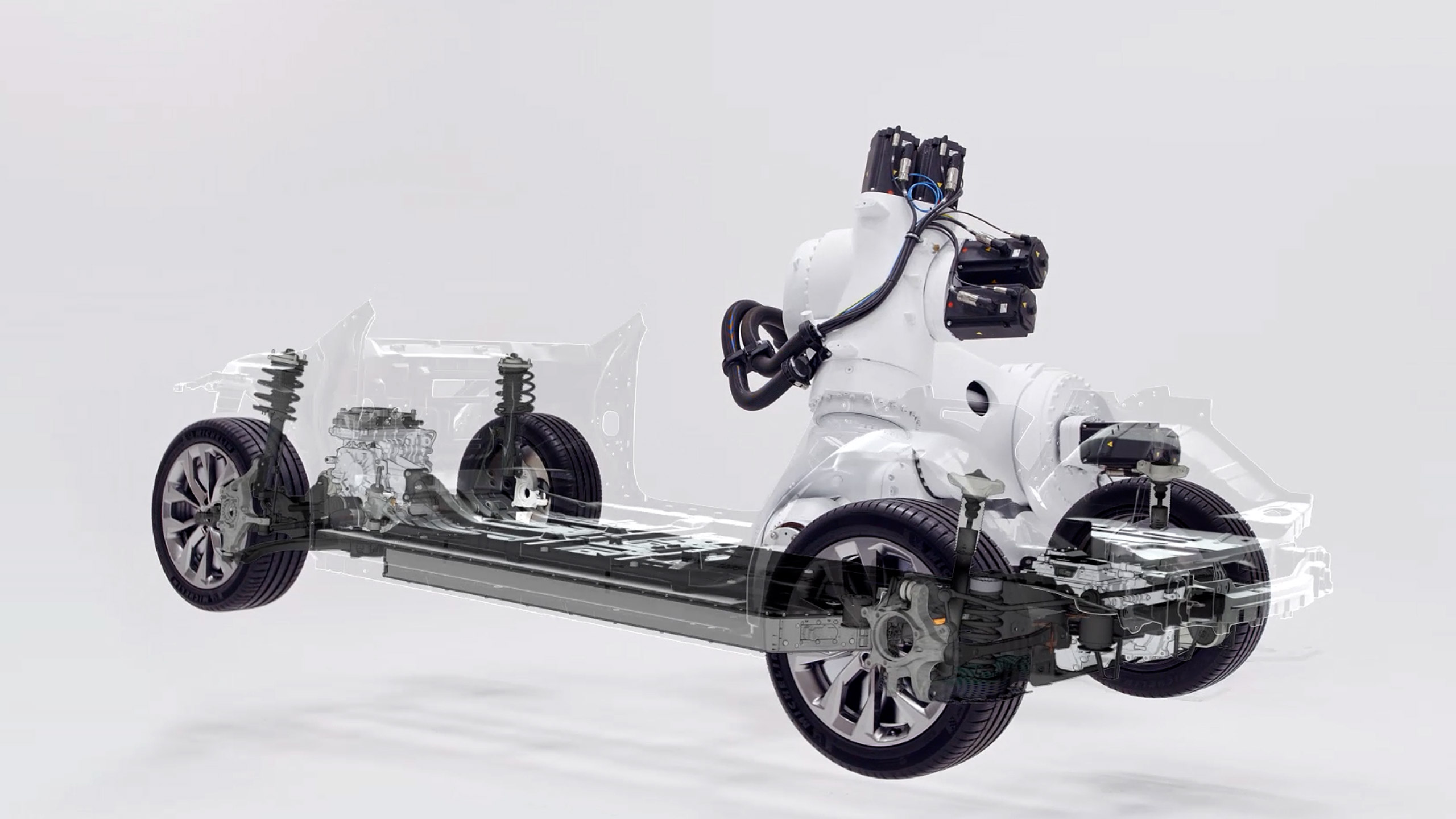 E-GMP LAUNCHING PRESENTATION
HYUNDAI MOTOR GROUP / 2020
현대자동차그룹에서 새롭게 선보인 E-GMP는 전기차의 대중화 시대를 선도할 차세대 전기차 전용 플랫폼입니다.
새롭고 혁신적인 E-GMP를 소개하는 온라인 프레젠테이션을 제작하였습니다.
거대한 로봇이 E-GMP를 자유롭게 움직이며 최적의 장면을 연출하고, 인포그래픽 애니메이션을 합성하여 제작되었습니다.
Hyundai Motor Group's newly introduced E-GMP is a platform dedicated to next-generation electric vehicles that will lead the popularization of electric vehicles.
We have created an online presentation that introduces new and innovative E-GMPs.
The giant robot moves the E-GMP freely, creating the best scene and synthesizing infographic animation.
CLIENT                  MOBIS
AGENCY               SANGWHA
CD                         CHOONGSHIN  LEE
DIRECTOR             JUNGHWAN  BAEK
                              (PRESENTATION)
                               SUNGHOO  JOO
                              (UNVEIL FILM)
PRODUCER          BYUNGJIN  MIN
                              BASON  BAEK
CG ARTIST           JEONGSEOK  YANG
                              SUNGHOON  JOO
                              JUHEE  KIM
                              JUHEE  HONG
SOUND                 ANDREW W. ROSELUND