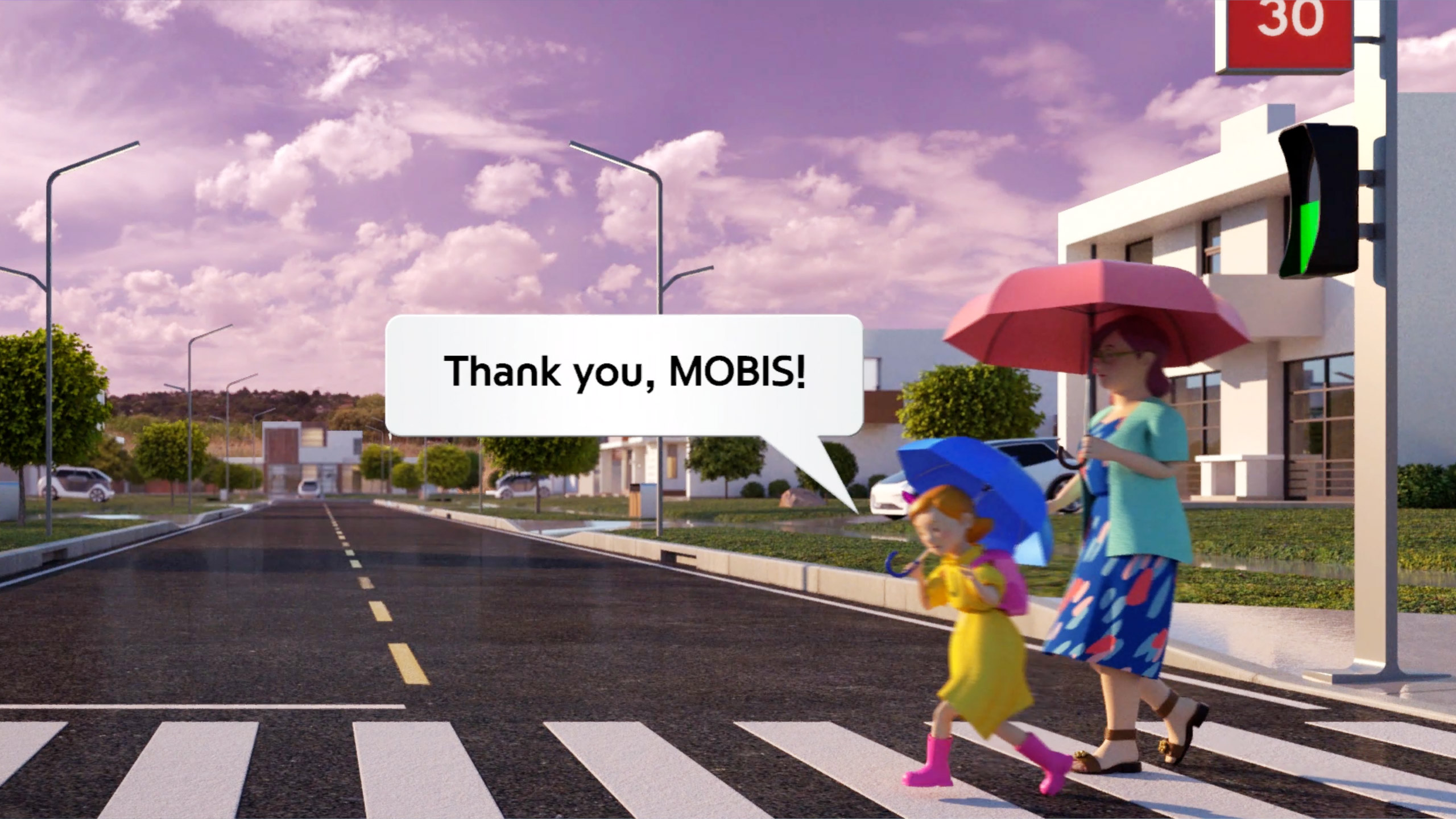 CES 2019 TECH PERFORMANCE
CES2019에서 현대 모비스의 ADAS와 다양한 신기술이 적용된 미래 자율주행 자동차의 기술시연 퍼포먼스입니다.
실제로 움직이는 차량의 Mockup과 연동되는 파노라믹 스크린의 컨텐츠가 여러가지 상황을 연출하였습니다.
It is a technology demonstration performance of future self-driving cars applied with Hyundai Mobis' ADAS and various new technologies at CES2019.
The content of the panoramic screen linked to the moving Mockup vehicle created a variety of situations.






CLIENT                       MOBIS
AGENCY                     SANGWHA 
DIRECTOR                  SUNGHOON  JOO
DESIGN LEAD            JUHEE  HONG
TECH. DIRECTOR      JEONGSEOK  YANG
CG ARTIST                 JUHEE  KIM
                                    DUCKGEUN  KIM