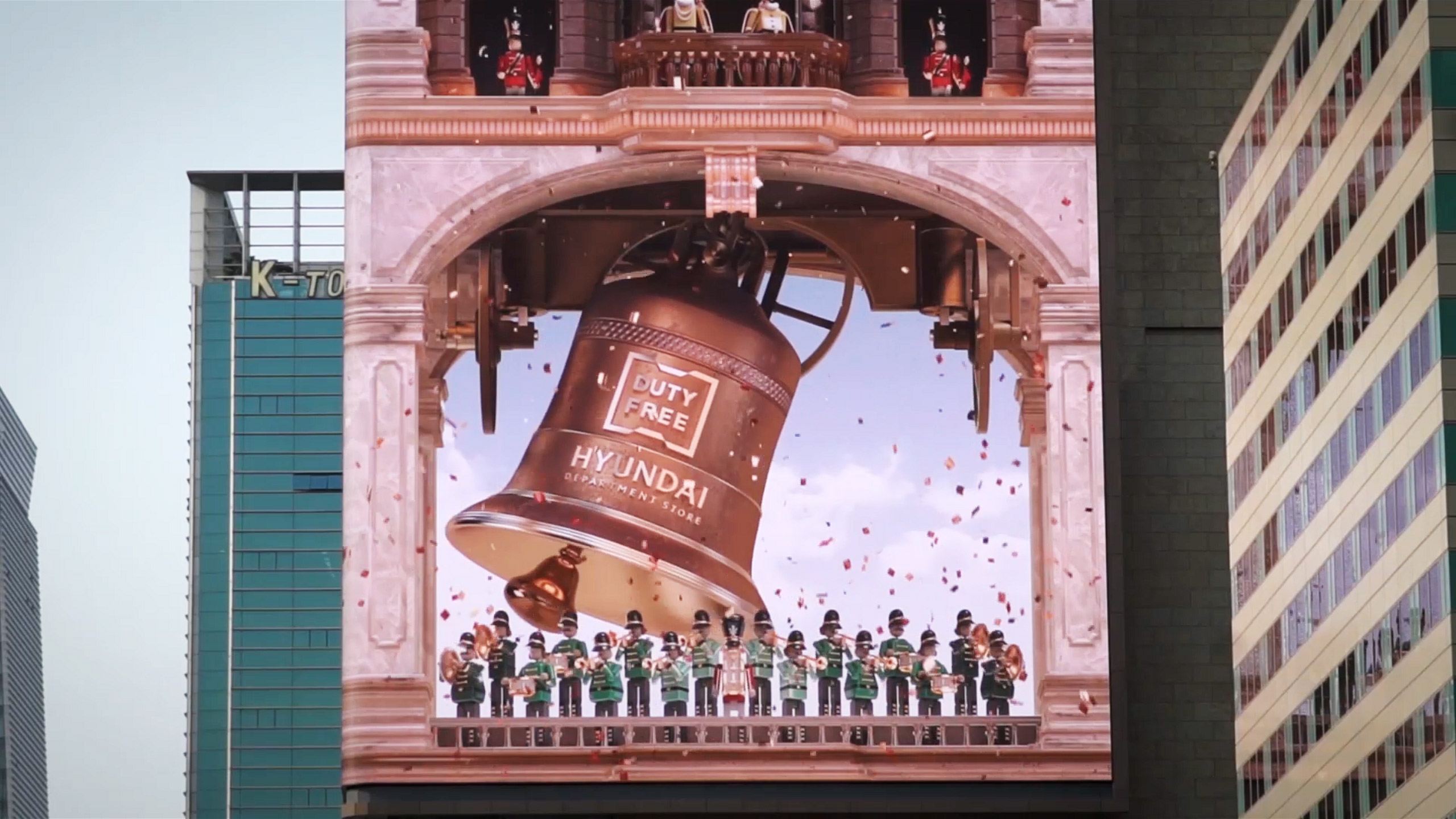 H-WALL LAUNCHING CONTENTS
현대백화점 무역센터점에 새롭게 설치된 대형 LED인 H-wall의 런칭 컨텐츠를 제작하였습니다.
현대백화점면세점의 개점을 맞아 다양한 컨셉으로 풍성하게 구성하였습니다.
아나몰픽 기법을 활용하여 입체감을 느낄 수 있는 3D컨텐츠로 재미와 놀라움을 주었습니다.
We produced the launching contents of H-wall, a new large LED screen installed at Hyundai Department Store's Trade Center branch.
To welcome the opening of Hyundai Department Store's duty-free shop, it has been richly organized with various concepts.
Using the Anamorphic technique, 3D contents that allow you to feel three-dimensional gave you fun and surprise.
CLIENT                  HDDFS
AGENCY               CJ CGV
DIRECTOR            YUJIN  KIM
DESIGN LEAD      YUJIN  KIM
CG ARTIST           YEMIN  HAN
                              HYUNWOO  HWANG